Did I really say fake marriage? Of course, I mean it. If you are very observant you will notice that are failed marriage or divorce here and there. What do you think caused the divorce or failed marriage? Do you think the love they had for each other at first has faded away? What could have caused the love to fade away if truly they love each other? Our ladies of the 21st century don't understand the meaning of love. Yes, they don't if they really why would a marriage or should I call it union would fail after a month or weeks? Love is something ladies of this century don't value again. The world love only exists in the mouth or mere paper which is never materialized.
Many ladies have been victims of failed or fake marriage as a result of ignorance, their fault or parent's fault. Gone are those days when brilliant students get the most beautiful lady in the school. For the sake of this post, let me now analyze 5 flashy or deceptive things that ladies of 21st century see in men that lead them astray. Though these deceptive might not be the fault of such ladies in some cases, many ladies are at fault. Look at your environment if these deceptive things are not applicable to ladies there. No doubt, who knows maybe it has become the generally accepted rules before you can date a man.
LUXURY CARS
You will agree with me on this point. The luxury car has been one of the major traps ladies fall into these days. No doubt, cars either big or small in as much as they have four running tyres have clouded the eyes of our ladies. Ladies don't care if you are the owner of the car or not. What they are after is, can you give me a ride? Ladies always feel comfortable when they sit in the front of a car. They didn't even care if you borrow the car or you are a driver. When they see the car with you often and often then they are in the trap already. Ask them out, they will not hesitate to say a big yes. Finally, men have the opportunity to have them on the bed and might lead ladies to fake marriage.
FLASHY MONEY
No need to argue on this point. Money has been the bedrock of every evil root. Ladies are so fond of money that they can go on date with anybody if the cash flows. They don't care how the money is gotten, all that they are after is let's spend the money. Ladies with their usual mentality will say who wants to suffer? Let me enjoy my life. When a man spends at an occasion or event ladies see such man as a source of the solution to their problems.
Though it is good to live a comfortable life but not at the expense of getting yourself into a fake marriage. The common thing these days is that many ladies meet men who spend extravagantly at a night party then they get carried away. They will be forced to move closer to such man without knowing the source of his money.
MISUNDERSTANDING THUGGERY ACTS AS POWER
This point is what I call the misconception of power or leadership by some ladies. Look at your environment, the so called thugs have beautiful ladies did I lie? No other reason for this, it is because ladies see these people as being powerful. They believe they will be protected from anybody who wants to bully them. They see themselves as untouchable and protected with the thugs or touts. It is true, a gangster can protect you will the question is will you enjoy the relationship? The answer is simply no. A thug can marry as many as he wishes because they don't really fall in deep love what matters to them is to brag that they have had sex with a number of ladies.
NICE DRESSING
The dressing has been one of the deceptive elements that got many ladies into a fake marriage. Though it is healthy to dress very well. Never look like a shambled or madman, ladies don't like it. Dress and look as if you were the most handsome man in the world, ladies cherish it a lot. My point is, ladies are easily deceived by men who want to have them on the bed with dressing. Ladies can fall in love very easily to any man who looks good with his dressing every day. Even, if the clothes are not for the guy but the plan to impress is the priority. It is after you fall into the trap that you will realize that you have fallen into a fake marriage.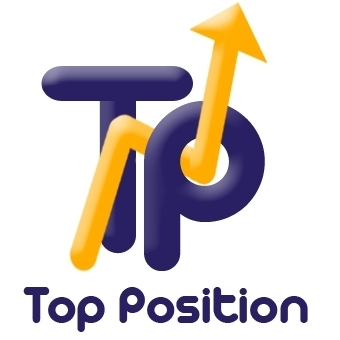 TOP POSITIONS
Finally with my point on the deceptive elements that are employed to deceive ladies into a fake marriage. Ladies love men at the top positions. Ladies are easily deceived by posts held by men. When ladies hear I am the managing director of this company they become wow. They don't even care if this man is just an employee or the real owner in as much they can confirm that he works at the company it is over. Positions held by men are easily used to lure ladies to have them on the bed. Especially, if such man is a politician with a position. A politician can get any lady at his disposal with his post and money. Be careful, positions can lead you into a fake marriage.
In conclusion, the above-mentioned points are good for ladies to look for in men for an enjoyable life but should not be the priority. Many men outside there are just after sex. After having you on the bed then you are then dumped. It will be unfortunate for you if you impregnated. Therefore, look before you leap. Money, dressing, positions, cars, and others don't mean love. Find that heart and man that really loves you for better for worse because the points highlighted above only defines for better for stay for worse for go.
How to Rebuild Your Relationship With Your Partner After Cheating
Cheating as a form infidelity can cause you a lot. It can change your orientation about your new partner.
It is completely confusing to discover that your partner has violated your trust. You begin to question the whole relationship, struggle with feelings that you are not good enough and especially ask yourself if the damage may or may not be repaired.
One thing that can offer you at least a bit of comfort? If they have cheated and deceived you, you are not the only one. In fact, in 1/3 of marriages, one or both couples have committed some cheating during their relationship.
Although there are innumerable articles that encourage you to leave your unfaithful partner, there are also ways to help you in case you decide to try your relationship a second time. Many individuals have fallen into abusive relationships.
After all, if Beyonce and Jay-Z could do it, why not? If you have decided to stay with your partner after being deceived, you must know what is needed to heal.
Read on to discover how to rebuild a relationship after cheating.
Take some time to separate yourself
If you discover that you have been deceived, this can lead to severe disputes between you and your partner.
These fights stop being productive quickly. As soon as that happens, they will make cruel turns that can make it much harder for you to move on. If you still live or spend time together in the same environment, you may want to consider leaving. It will be impossible to resist the temptation to cut your partner or ask for forgiveness.
Whether they cheat you or you are cheating, you must lose yourself and your partner for a few days.
First, you can purify your mind. Second, you can request the support and advice of your friends. It will also help you get away from a toxic environment. So book that Airbnb dreams or spend a few nights on your friend's couch.
Improving communication with your partner after being deceived is one of the most important things you can do to heal.
To ensure that both parties are heard and that problematic questions are dealt with fairly, it is a good idea to have a therapist as a mediator and give objective advice.
If you want to find local therapists in your area, you can search online or ask your friends if they know someone who can help you.
Remember that cheating is often caused by underlying problems in your relationship. It may even be the result of your partner's emotional imbalance. It is essential to address these problems immediately if you want to rebuild trust. You should be careful of partners you choose, read here, 12 types of men you should not date.
Resist The Urge To Smell
20% of men go through texts and photos in a relationship. If they deceive you, the desire to spy on your partner can be incredibly strong. Although it may be satisfying or offer a sense of relief if you do not find anything, it is important to think big.
Remember that spying on your partner indicates a serious lack of confidence. If you want to continue with infidelity, you have to learn again how to trust your partner.
This starts with resisting the urge to check your messages on social networks.
Do not forget that it is a process
If it goes well with your partner, it can be tempting to throw the past through the window and return to your previous routines. It can also be a challenge to stay if the changes you want to see do not happen soon enough.
Give your partner the opportunity to improve and give yourself time to heal. Remember that recovery after infidelity is a process. If you treat it like a race, both lose.